How to Ease Back to School Neck, Back, and Shoulder Pains
The hustle and bustle of the back-to-school season can be overwhelming for parents and students alike. Between new classes, extracurricular activities, and homework, it's easy to let your health fall by the wayside.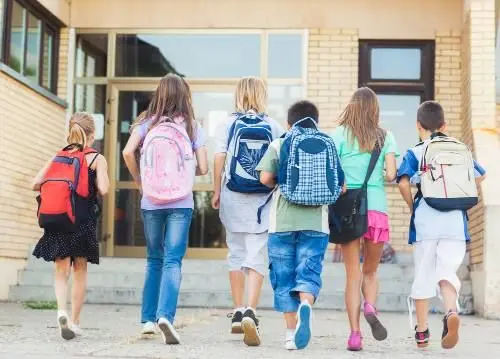 One of the most common complaints we see in our Family Health Chiropractic Center office in Tampa, FL, this time of year is the neck, back, and shoulder pain from poor posture while hunched over studying or using a laptop or phone. Yet, there is hope if you or your child are experiencing these pains.
Here are some tips from our Tampa family chiropractor on easing back-to-school neck, back, and shoulder pains.
Check Your Posture
Poor posture is one of the most common causes of neck, back, and shoulder pain. This posture difficulty causes pain, but your bones and muscles are properly aligned with good posture when you sit or stand up straight. This alignment puts less stress on your body and can help ease the pain.
If you are slouching while studying or using a laptop or phone, take a break every 20 minutes to stand up and stretch. Do some simple exercises, like shoulder rolls or head tilts, to help loosen tight muscles.
Use Ice and Heat
Ice and heat can effectively treat neck, back, and shoulder pain. If you've been injured or are experiencing inflammation, ice can help reduce swelling. Heat can help relax tight muscles and ease the pain.
For the best results, alternate between ice and heat every 20 minutes until you find relief. You can use a cold pack from the freezer wrapped in a towel or a warm towel soaked in hot water.
See Our Tampa Chiropractor
If home treatment doesn't provide relief or your pain worsens, it's time to see our after-work chiropractor at Family Health Chiropractic Center. We will perform a thorough examination to get to the root of your problem and develop a customized treatment plan just for you.
Chiropractic care is a safe and natural treatment option for neck, back, and shoulder pain without drugs or surgery. Common treatments include spinal adjustments, massage therapy, stretching exercises, ice/heat therapy, and electrical stimulation therapy.
Visit Our Family Chiropractor for Back to School Check Up
The back-to-school season is hectic without dealing with neck, back, and shoulder pains. By following these simple tips from our Tampa, FL, work chiropractor, you can ease your aches and focus on school. If home treatment doesn't provide relief, don't hesitate to call Family Health Chiropractic Center at (813) 882-8181.