People are more susceptible to shoulder pain than they realize. It can happen at almost any time and end up becoming a debilitating roadblock in your life. You may not be able to work with this injury and it can end up costing you productivity. While there are non-invasive methods available provided by standard medicine to help you recover, there are other holistic options available to you that can help you recover from your pain. Receiving chiropractic care from a chiropractic professional can help you overcome your pain by utilizing your body's natural healing ability. Family Health Chiropractic Center in Tampa, FL, has treated shoulder pain for many years.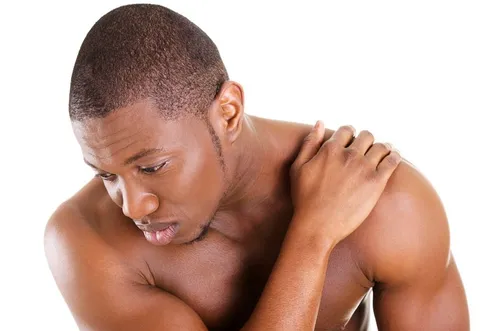 All About Shoulder Pain
One of the most common causes of shoulder pain is bad posture. Americans are living a more sedentary life than they did 30 years ago. This means that we are sitting in chairs and leaning towards angles that can disrupt our body's symmetry. This chronic condition can occur over some time and end up hurting us immensely when pain begins to develop. However, other causes of shoulder pain include accidents.
How Can a Chiropractor Help Me?
Chiropractors use a technique called adjustment. The chiropractor will place gentle pressure on certain areas of the spine to help "adjust" the skeletal system. This will bring about balance throughout the body. This improves blood flow, and nerve receptors allow for the body's natural chemicals to flow better and other benefits. A chiropractic adjustment can help improve the condition of your shoulder after you have been injured by allowing the muscles to soften and heal themselves. Be sure to visit our chiropractic office if you need chiropractic care. We are more than happy to help you take the right steps towards recovery.
Schedule an Appointment with Our Chiropractor in Tampa, FL
We are more than excited to provide you with the highest level of chiropractic care. Family Health Chiropractic Center has worked with our community for years and aims to help those who need chiropractic care. We always go above and beyond for our patients and have your best interests in mind. Fortunately, your next appointment is only a phone call away. Call us today at (813) 882-8181 for more information or to schedule an appointment with our chiropractor.