The Benefits of Spinal Decompression
If you're dealing with back pain, you're not alone. In fact, according to the American Chiropractic Association, 31 million Americans experience low-back pain at any given time. While many different treatment options are available, spinal decompression is one of the most effective. This treatment can help reduce or eliminate back pain and improve your quality of life. Let's learn more about the benefits of spinal decompression and how Dr. Dan Family Health Chiropractic Center can help.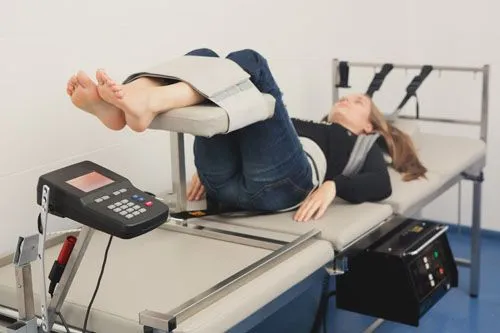 Help Degenerative Disc Disease
One of the most common causes of back pain is degenerative disc disease. This condition occurs when the discs in your spine begin to break down and wear out. Spinal decompression treatment can help by relieving pressure on the discs and allowing them to heal. A professional back pain chiropractor can help with pain relief and management of your back pain.
Correct Poor Posture Over Time
It may not seem like a big deal when you start to experience pain in your lower back. However, if left untreated, that pain can worsen and lead to poor posture. Poor posture puts even more strain on your back and spine, which can cause even more pain. Spinal decompression helps correct poor posture by aligning your spine and taking the pressure off of your back.
Treat Herniated or Bulging Discs
Herniated or bulging discs are another common cause of back pain. These discs can become herniated or bulge due to injury, poor posture, or degenerative disc disease. When a disc becomes herniated or starts to bulge, it puts pressure on the nerves in your spine. This can lead to pain, numbness, or tingling in your back, legs, or arms. Spinal decompression therapy helps treat herniated or bulging discs by taking the pressure off of the affected disc and nerves.
Relieve Back and Neck Pain
If you are suffering from back or neck pain, spinal decompression is worth considering. This non-surgical therapy can help relieve pain by gently stretching the spine and taking pressure off of the discs and nerves. Best of all, this form of treatment does not rely on pain medication or invasive procedures like surgery to produce results.
Contact Family Health Chiropractic Center in Tampa, FL
If you're dealing with back pain, spinal decompression may be a treatment worth considering. This therapy can help with degenerative disc disease, herniated or bulging discs, poor posture, and personal injuries. If you're looking for family chiropractic care in Tampa, look no further than Family Health Chiropractic Center. Call our team today at (813) 882-8181 or reach us through our website by using our online contact form.