Chiropractic Care for Upper Back Pain
Upper back pain significantly impacts all aspects of life for patients of all ages. According to a recent global study, people experiencing chronic upper back pain are more susceptible to mental-related health conditions, including depression, anxiety, insomnia, psychosis, and stress. In addition, if you don't seek upper back pain treatment as soon as symptoms manifest, the discomfort becomes chronic.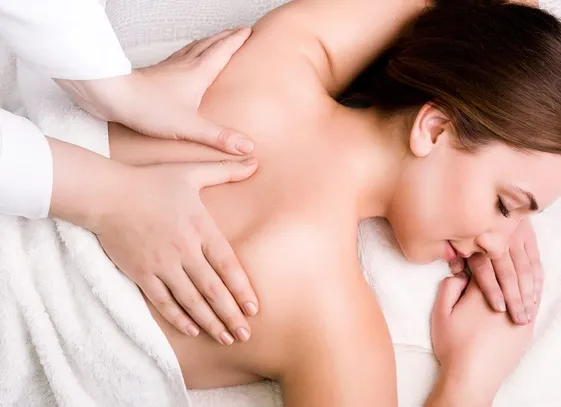 Many people who've experienced upper back pain in the past have attested to the effectiveness of chiropractic care in upper back pain relief and strength restoration. At Family Health Chiropractic Center in Tampa, FL, we take a whole-body approach to your pain by digging into the root cause of the problem, which allows you to recover. Dr. Dan, your chiropractor in Tampa, FL, has been helping Lutz, Tampa, North Tampa, Oldsmar, Clearwater, St. Petersburg, and Largo communities manage their upper back pain issues more holistically.
Symptoms of Upper Back Pain
These symptoms can be harsh since they are unpredictable. However, working with an upper back pain chiropractor allows you to manage and heal the unpleasant symptoms more effectively.
Pain radiates throughout your back's upper portion (can be a sharp or dull ache).
Tightness and stiffness
Pain can manifest as a dull ache in the upper back or periodic pain attacks.
Abnormal tenderness on the upper back
Numbness and tingling sensation.
Weakness in the upper back
Headaches
Causes of Upper Back Pain
While everyone has their own unique experience with upper back pain, there are several common underlying causes, including:
Trauma to the body
Underlying health conditions
Sports injuries
Slip and fall injuries
Prolonged poor posture
Whiplash
Arthritis
Herniated discs
How Does Chiropractic Care Help with Upper Back Pain?
During the initial evaluation with your chiropractor, you'll discuss your medical history to see how other body parts impact your back. Then, your chiropractor in Tampa, FL, will create a customized treatment plan combining several techniques to rehabilitate your upper back while restoring your nervous and musculoskeletal systems to optimal function. Regular chiropractic care for upper back pain includes:
Spinal Adjustments
Massage therapy
Strengthening Exercises
Contact Family Health Chiropractic Center in Tampa, FL
If upper back pain is frustrating, our upper back pain chiropractor can help. Contact Dr. Dan of Family Health Chiropractic Center at (812) 882-8181 to schedule an appointment for quality chiropractic care.